Aviation Obstruction Light.
We have three Ob light solution available in house which can be delivered within 20 to 25 days time of PO issuance as per quantity.
Sr. Product Code Wattage Current Quick Specifications :
MEWOB01 6W
MEWOB02 30W
MEW OB03 30W
0.12 A
0.62 A 0.62 A
It is 48V DC LED Integrated Solution in one case.
It is 12V DC Energy Saver Bulb Solution. It is 220V AC Energy Saver Bulb Solution.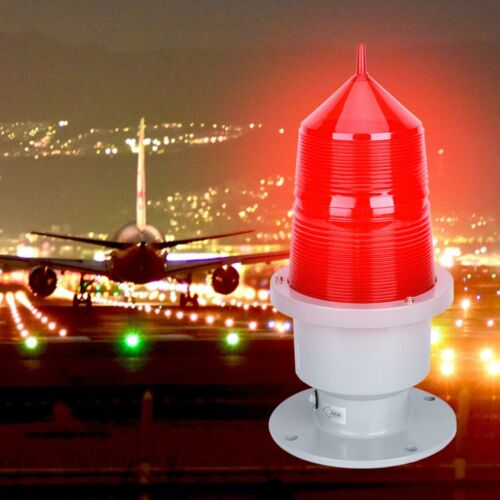 Purpose & Objective : Aircraft Warning Light is used to make tall structures more visible to air traffic, during both daytime and nighttime. Its also called Aviation Obstruction Light (OB Light).
To set the highest point and edge point of telecommunication tower for Indicating it to Air traffic.
These Lights should have specific features, in terms of light intensity, beam pattern light colour defined by international regulations & National Standards.
International Standards & Recommendations:
70 M – 150 M Towers : Medium Density obstruction aviation light which is around less than 100 W .
30 M – 65 M Towers : Low Density obstruction aviation light which is around less than 30 W.
LightingStandard
Daytime:-LightBlink
Nighttime:-LightConstant
 

Total Price (PKR) without GST

LED light + Flasher + SunSwitch 48V DC , 6 W

Typ: Close typ, No Nut-bolts required
No additional Breaker or any other additional device Required
Strongly Recommended

Bulb / A S along with Holder 12V DC , 25 – 30 W

Typ: Close typ, Nut-bolts required
Breaker, Flasher & Sunswitch additaional / external Recmended

Bulb / A S along with Holder 220V AC , 25 – 30 W

Typ: Close typ, Nut-bolts required
Breaker, Flasher & Sunswitch additaional / external Not Recmended

Voltage : 12V DC , 220V AC Capacity: 5 to 10 AMP Typ: Close typ external

 

Voltage : 12V DC , 220V AC Capacity: 5 to 10 AMP Typ: Close typ external

 

If second or third Solution accepted

Deployment / installation at site along with all accessories – North

 

Deployment / installation at site along with all accessories – South